Parent Education at Valley
Valley School's Community Alliance of Parents (CAP) hosts a committee of parent volunteers who, in partnership with the school administration, shepherd our Parent Education Program. The mission of the Parent Education Committee is to ensure Valley School families have access to educational opportunities and resources that enhance their experience both as parents and as members of our school community.
2016-2017 Parent Education Committee Co-Chairs: Kami Chaudhery and Noelle Remington
We hope you enjoyed:
The Birds and the Bees with Amy Lang
The birds and the bees can be tough to talk about, but with a little information, some careful thought and planning, it's possible to have comfortable and effective conversations that help your kids make good decisions.
Links to resource materials:
Screenagers
Click here to link to resource materials.
How to Raise a Wild Child Book Discussion with Elizabeth Sokol
We know that kids benefit from getting outside, but how do we help our kids get the green-time they need? Being in nature – even just in the tree across the street – is not only good for our kids' minds and bodies, but nurtures a lifelong "nature connection" that is essential for the survival of the planet. Read Scott Sampson's timely and practical guide How to Raise a Wild Child and explore fun and easy pathways to help kids connect and fall in love with nature. Get ready to be inspired and put on your rain boots!
There are two copies of the book available for check out through Lynn in the front office. Happy reading!
Parenting with Identity in Mind presented by Rosetta Lee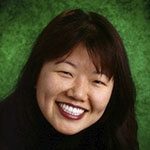 Despite beliefs that young children don't notice differences or have any biases, research tells us otherwise. We may have learned to identify ourselves according to our gender, class, race, ethnicity, religion, sexual orientation, etc. From whom do we learn the meaning of these terms? What messages have we internalized about ourselves and others? Educator and diversity speaker Rosetta Lee discusses how we can instill positive self-identity in our children and coach them to be positive influences on others' identities.
Watch the Video HERE Link to the Slide Presentation HERE (parent portal password required to view)
Speaker Bio:
Rosetta Lee is a faculty member and special outreach specialist at Seattle Girls' School in Seattle. Since 2004, she has been a diversity speaker and trainer on a variety of issues, including cross-cultural communication, identity development, bullying in schools, and gender bias in the classroom. Rosetta has worked with over 90 K-12 public and independent schools throughout the country and we are thrilled to have her visit The Valley School.
Reading Pre-K through 5th Grade
One of the many treasured traditions at The Valley School is the opportunity parents have to read to their child's class. Reading aloud gives us a chance to connect to all our children through books and stories. Summer can allow us the time to continue this richly rewarding tradition at home. You can find many books and audiobooks online through the Seattle Public Library.
On the Importance of Parent Education:
"Focusing on our own education as we struggle with theirs is as much for our own benefit, joy and well-being as for our children's. Our own education may feel like a secondary responsibility, but it is at least as important."
~From The Genius In Every Child: Encouraging Character, Curiosity and Creativity in Children
by Rick Ackerly (2012)